Different Types of Winter Accessories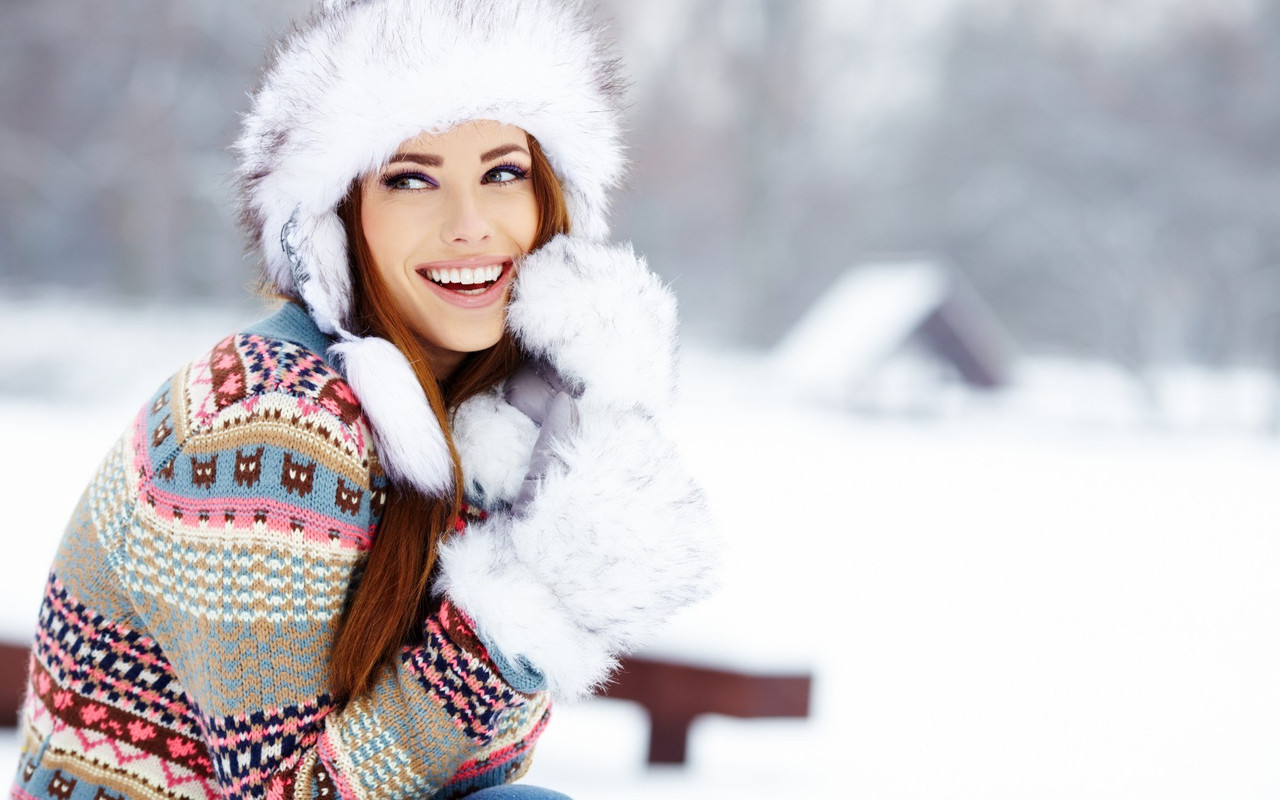 Keep your ears, hands, and head warm with a variety of winter accessories. From hats to scarves and ear muffs, these cold-weather essentials can help keep you cozy in style.
Say goodbye to stuffing your hands into your jacket pockets for warmth and opt for gloves instead. Pair a pair of shearling aviator gloves with jeans and a sweater for a casual look or wear leather gloves with a dress, coat, and heels for an elevated outfit.
Beanies
When the temperature starts to drop, a beanie is a perfect Winter accessoires for any outfit. These hats can be worn in a variety of ways and come in many different colors to fit your personal style. They are also available in a wide range of materials, from wool to acrylic, making them one of the most versatile types of hats out there.
If you're looking for a beanie that can stand out, try one with a unique design or pattern. There are a few popular styles that have become very trendy, including the ear flap beanie that has an added layer of protection for your ears. There are also reversible beanies that can be worn two ways for even more styling options. Chunky-knit beanie trends are also a favorite, as they're designed to provide maximum warmth and comfort.
Another type of beanie is the pom hat, which has a fuzzy ball or pompom on top to add a fun and playful touch. This style of beanie is a great choice for anyone who enjoys snow sports because it will help keep your ears warm in the coldest temperatures. Pom hats are also available in a variety of colors to complement any wardrobe.
Other types of hats include the trapper hat, which has a flip-up brim that covers your ears and neck. It's a great choice for any outdoor activity because it will keep your ears warm and protect you from the sun. A slouchy beanie, which is similar to the trapper hat but not as structured, is also a popular option because it can be worn in a variety of ways.
Beanies are a staple in the winter, and they can be worn by both men and women. They can be worn as part of a casual look or as a stylish accessory for a more formal outfit. They're popular among students, hikers, skiers, and anyone else who wants to stay warm in the winter. Grandmothers give them to their grandchildren for Christmas and birthdays, and travelers love to use them when they're exploring new cities or wild frontiers.
Scarves
In addition to keeping your neck warm, scarves add some flair and a pop of color to any outfit. These types of accessories come in a variety of shapes, sizes and materials, making it easy to find the perfect scarf for your wardrobe.
The type of fabric used in a scarf is important, as some are more suitable for cold weather than others. Wool, for example, is the most popular material, as it provides warmth and protection from the elements. It's also breathable, meaning you won't get that greenhouse effect where your neck is trapped with sweat. It's also a durable and classic material, making it a great choice for winter accessories.
Another good option is cotton. This material is breathable, but it's also lightweight and soft to the touch. This makes it a great choice for winter scarves, as it will keep you warm without adding too much bulk to your outfit. It's also a durable and comfortable fabric, so you won't have to worry about your scarf getting dirty or wearing out quickly.
Other options for a scarf include silk, cashmere, polyester and acrylic. These materials are all able to provide some warmth and protection, but they may not be as breathable as wool or cotton.
One of the most unique and stylish types of scarves is the shawl. This type of scarf is long and thin and comes in a variety of colors and patterns. It can be worn as a wrap or tied around the shoulders like a poncho. It's also a great choice for formal events.
If you prefer to keep it simple, a plain scarf is a great option. These are long pieces of fabric that are either lace or knit and can come in any color and pattern. They can be worn as a belt, wrapped around the neck and secured with a brooch or pin, or looped around the elbows as arm warmers.
Other special winter accessories include a muffler and a cowl. A muffler is typically a scarf made of wool or a wool/poly blend. It's a good choice for chilly evenings or morning jogs. A cowl is similar to a muffler, but it has a circular shape and is designed to drape deeply around the neck. This style is often worn with a t-shirt to prevent the wearer from overheating.
Ear Muffs
Earmuffs are a great winter accessory for men and women who don't like to wear hats. They are also a great choice for young children who want to keep their ears warm. They come in a variety of colors and styles, making them easy to match with any outfit. They are a great option for cold weather sports, including skiing, snowboarding and snowshoeing.
Hats and beanies can keep your head warm, but there's only one winter accessory that focuses on bundling up just your ears (without giving you hat hair). It's called an ear warmer. They work like a soft headband and are available in all kinds of fun styles, from pom-poms to faux fur. They're especially great if you're a devoted runner because they help you concentrate on the miles ahead and can block out the cold air, rain and snow.
They can be worn by themselves or under a hat, and they're usually made of a soft and comfortable material that can be worn all day. Some are even washable and dryer-friendly, so they're a practical winter accessory for anyone who spends time outside in the cold. They're also a great option for joggers and walkers because they don't interfere with hearing and make it easier to hear their surroundings while outdoors.
Another benefit of ear muffs is that they can be folded up and stored in your pocket for easy access when you need them. This makes them a convenient winter accessory for people on the go, such as students, commuters and office workers who need to keep their hands free to use their phones or computers.
They're often paired with a beanie or a balaclava for an extra layer of warmth, and they can look just as stylish as any other hat on their own. For a feminine touch, try this cute pair that features pearls woven into the faux fur band or this sleek gray ear warmer. Pair them with a puffer jacket, leggings and moon boots for the perfect ski weekend look or a long coat, turtleneck, blazer and pants for an elevated work look.
Faux Fur Hats
Faux fur hats are a winter accessory that's a great way to look stylish without having to wear a heavy coat. This style of hat will keep you warm as well, and it will also help to hide any wrinkles across your forehead or gray roots on your head and neck. It will also make you look younger, as this hat is designed to cover up these signs of aging, giving your appearance a more youthful and refreshed appeal.
The Saxon Fur Felt Fedora is made of the finest Royal Deluxe quality fur felt and has a classic pinch crown. The brim is trimmed with a grosgrain ribbon hat band that extends seamlessly into the c-crown. This hat is the perfect addition to any cold weather outfit.
A Cossack Hat
When you need to wear something that's both warm and stylish, this is the hat for you. This hat is designed to look like the traditional hat, and it's perfect for wearing when you're out on the snowy streets. The longer flaps will protect your ears and nape of your neck, and you can flip them up if you want to protect yourself from the sun's harsh rays.
A Swan Hat
The Elope Swan Hat is an adorable swan-themed hat that will give you a whimsical and elegant look, whether you're at a costume party or just looking to add some flair to your wardrobe. This hat features a pristine white faux fur finish and comes in a variety of sizes so that you can find the right one for your head.
Keep your ears, hands, and head warm with a variety of winter accessories. From hats to scarves and ear muffs, these cold-weather essentials can help keep you cozy in style. Say goodbye to stuffing your hands into your jacket pockets for warmth and opt for gloves instead. Pair a pair of shearling aviator gloves with…
Recent Comments
No comments to show.